Published on 26 January 2012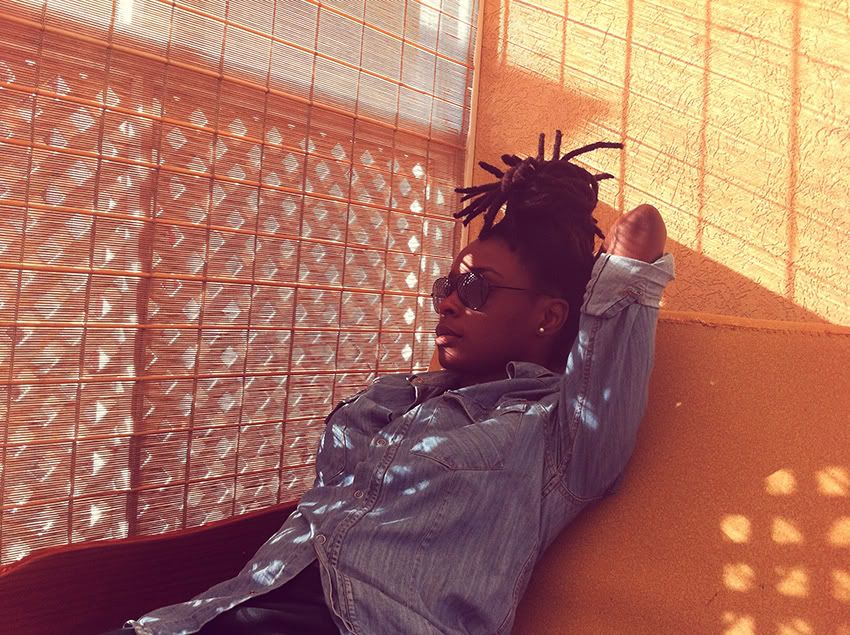 Is there anything more relaxing than simply lounging away the evening as the sun sets? It helps if you've just returned from the beach, your tummy is full of delicious gourmet Cimboco dishes, and you're pleasantly tired from being washed over by the waves.
Truly, the only thing that can ruin moments like those is the eventually of its end.
Right before I left Grand Cayman, I decided to wrap up my vacation by chilling out on my Aunt's back verandah; each evening around 5:30pm, the sun seeped in through those bamboo blinds and a cool sea breeze lulled me into the perfect island stupor. 
In fact, I might have actually been dozing off there; I can barely remember taking this picture!
Till the next time, Cayman...
Wearing: Tory Burch aviators; H&M denim shirt; American Apparel jersey skirt .
NB Images copyright © 2012 Au Courant Studio, LLC, All Rights Reserved