Published on 09 September 2012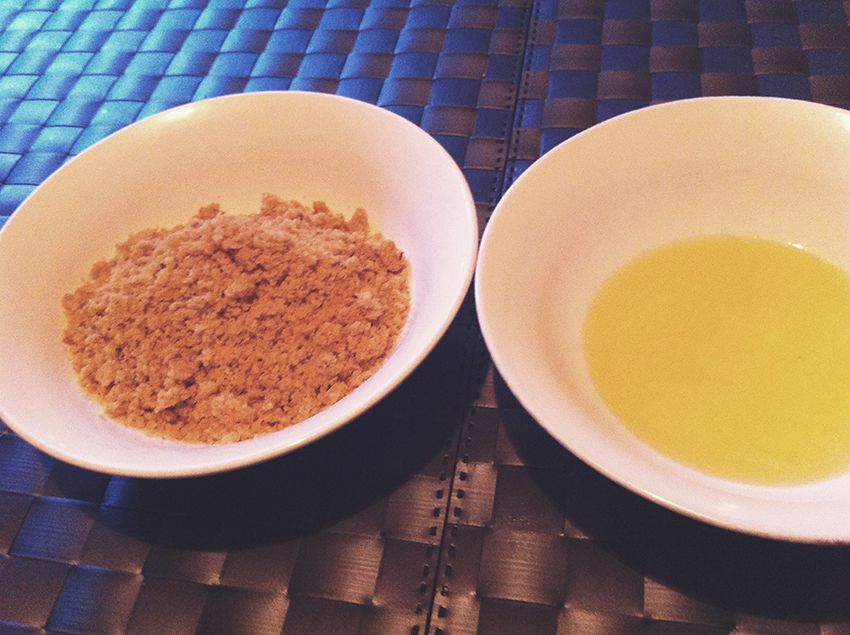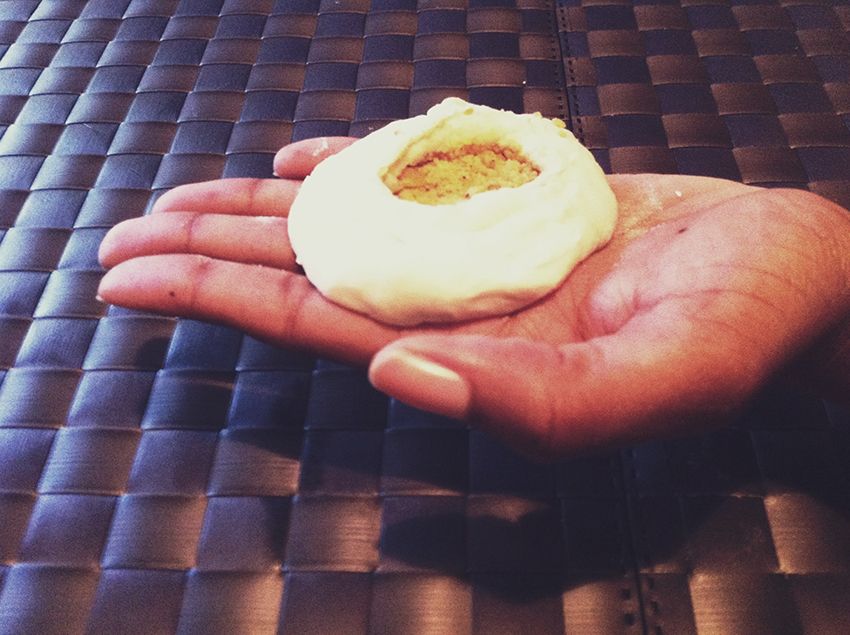 ---
FILL. PINCH. OIL. ROLL. 
---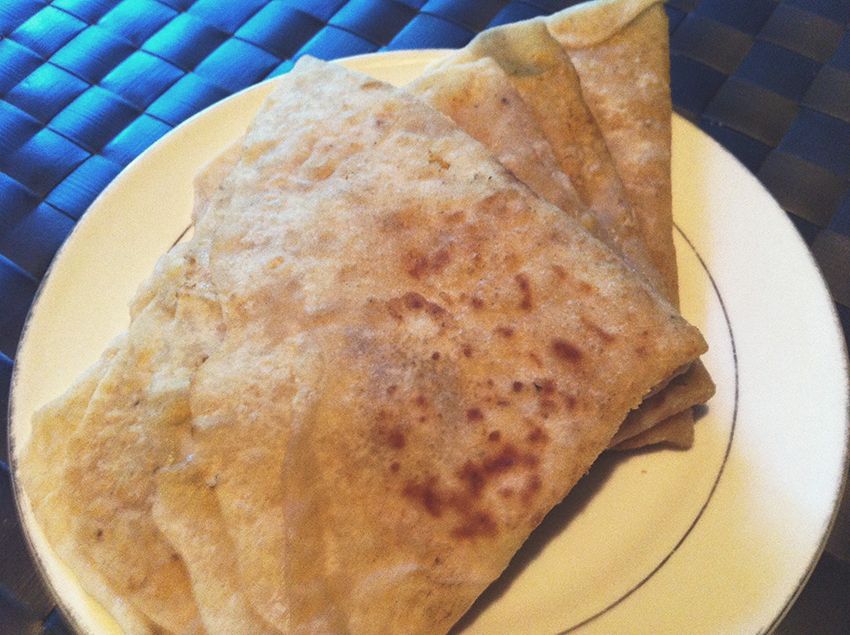 ---
GOING, GOING, GOING... 
---
Last year I tried doing a full, Trinidad-style Paratha & curry post. But hunger had the upper hand that day, and I just didn't have the patience to stop and shoot pictures whilst trying to finish my 'buss-up-shut'. 
With a proper breakfast under my belt today, I decided to try once more with the snapping of the curry. Alas, the aroma of ground geera roasting in a pan of hot oil and freshly diced garlic was too much to withstand - I just had to wrap up the cooking as fast as possible and EAT!
As such, these hurried pictures reflect only a fraction of what goes into the preparation and cooking of Dhalpuri roti & curry. My apologies for the hazy, grainy quality; my lens was routinely covered in steam, as cooking curry is a precise, speedster process that involves an extreme amount of heat.
The key to a good Dhalpuri lies with the consistency of the ground split peas and the stretchiness of the dough that forms the actual skin. I like my split peas to be finely ground and lightly flavoured with a bit of pepper and geera; some people like to boil theirs in tumeric water before draining and grinding, but the geera is often enough for me.
As always, I leave the actual curry for my goodly husband to prepare. I tell you, the man has the Indian food touch. Must have owned a roti shoppe in Chaguanas in a past life or something.
Which brings me to the Harris-Lal bit. 
Every delicious roti I've ever had back home was made by someone with a typical Indo-Trinidadian compositie surname like Chandeep-Singh or Harry-Lal, the latter being the easiest for me to approximate :)
Now, to finish this Dhalpurie...
NB Images copyright © 2012 Au Courant Studio, LLC, All Rights Reserved