Published on 30 March 2013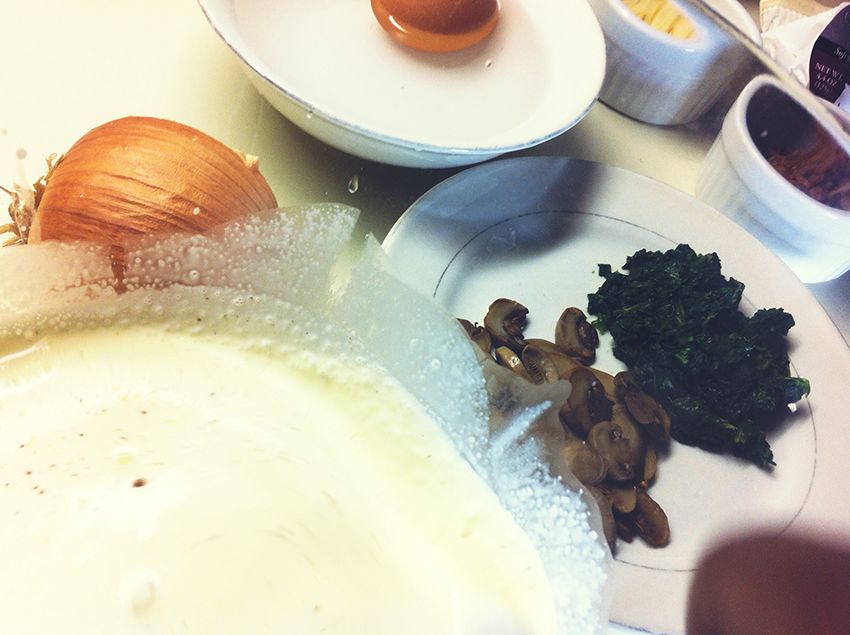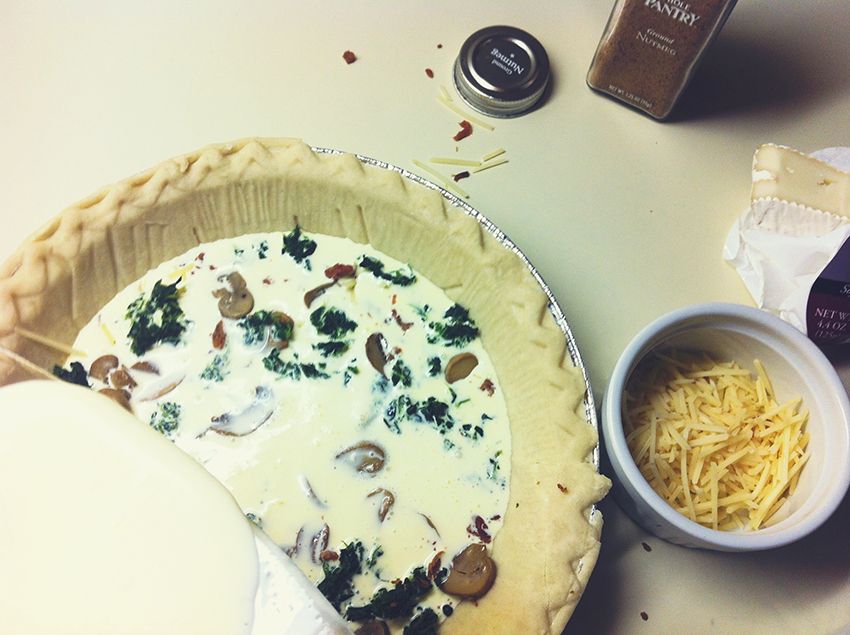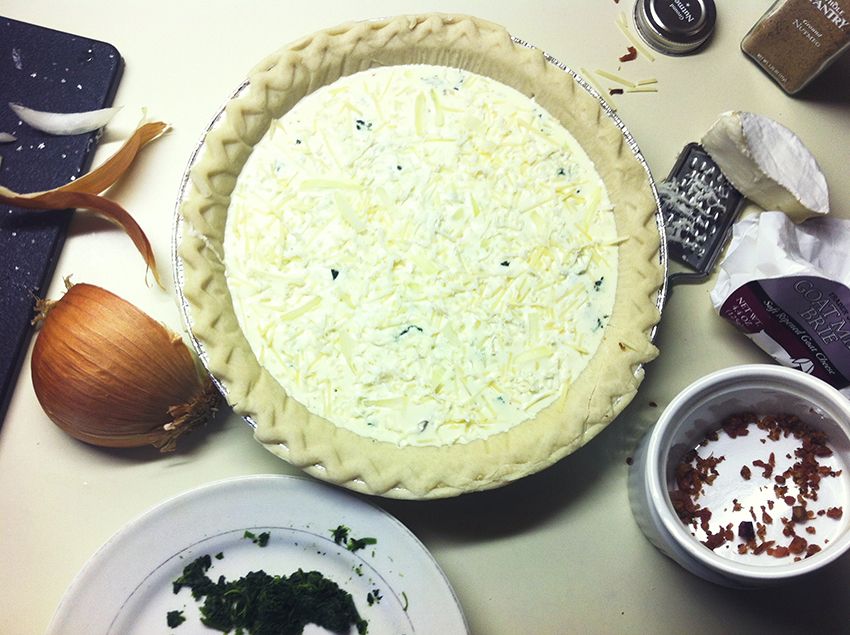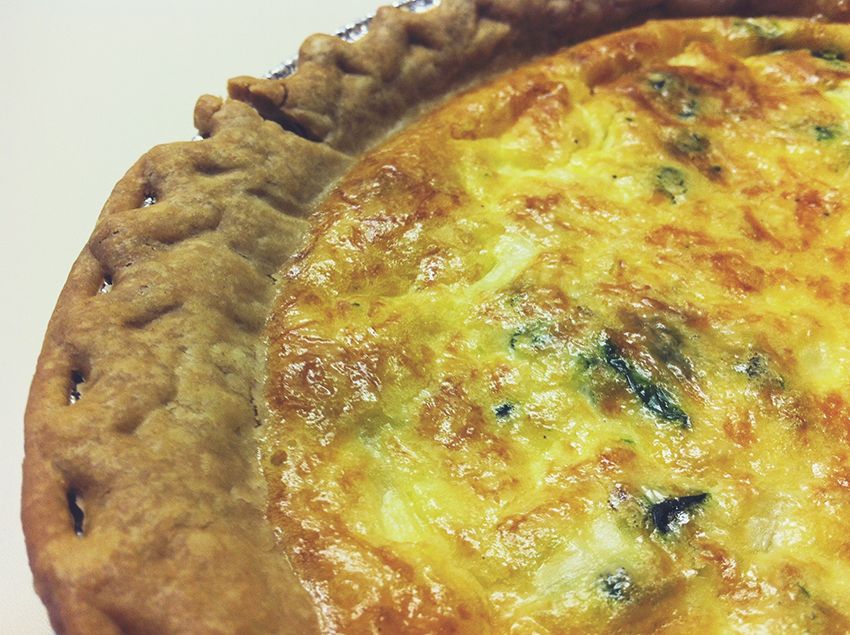 Despite the fact that I am sorely lactose intolerant, I can't help but indulge in a bit of quiche on occasion. Now, I'm no pastry chef like my uncle Arnie, but I think my own version of quiche Lorraine - with some spinach and mushrooms thrown in for good measure - does the classic recipe justice. 
Beyond the ones he used to make for his bakery, the best quiche I've ever tasted comes from Balthazar's in New York; where I'm quite content to use heavy whipping cream as my base, I'm sure they use pure creme fraiche in their recipe. Talk about a quiche that's fluffy, mildly seasoned and melt-in-your-mouth perfect...
I was going for the same effect but quickly realized that 'packed with spinach/bacon/mushrooms' and 'fluffy' just doesn't sit well together. So I opted instead for a greens-heavy quiche that was nonetheless fairly light. Add to that my aunt's tip about baking it on a cookie sheet containing just a drizzle of water, and the result was a quiche that was more packed than the classic, and yet just as moist.
The one thing I'm never certain about, however, is the matter of adding cheese to the top of the quiche, right before popping it into the oven. It seems as if one is to make the original quiche pie, one has to omit the extra frou-frou from the recipe. But since I'm already in the habit of tossing whatever I like into the mix, I thought a little touch of golden parmesan on the top wouldn't hurt nobody. 
As they say, in for a penny, in for a pound, no?
NB Image Copyright © 2013 Au Courant Studio, LLC, All Rights Reserved