Published on 05 October 2011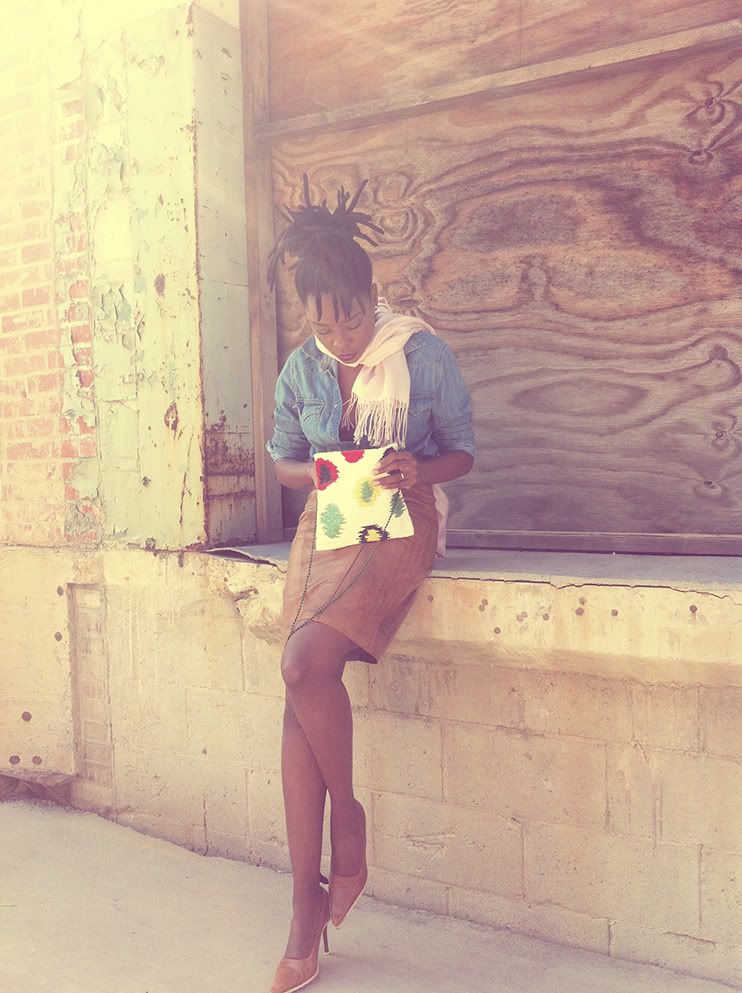 I'm more of a hefty, leather bag kind-of a woman. You know, something with copious amounts of space, something suitable for hauling around magazines, my laptop, snacks and all my other daily sundries.
Thus dainty, beaded numbers aren't the sort of purses I normally gravitate towards, even for formal occasions. Unless, the beaded purse in question is a really striking silk number that's extremely chic and patterned all over.
So, of course I fell in love with this hand-crafted clutch from Moyna Singh that I found via Gramercy & Co.
I mean, it hits all the prerequisites - it's silk, the Navaho-inspired pattern is definitely striking, and it even managed to elicit a, "hmmm, it's not bad - I like it!" from my husband, who hardly ever has an opinion on fashion.
The beaded shoulder strap, I could do without. Something about it feels a tad too delicate, as if all those precious glass beads could go flying, were I to tug it on too suddenly. Or perhaps I'm not ladylike enough for such a strap.
But seeing how it tucks away nicely and looks equally stylish when dangled, it's no issue, really.
The beading across the clutch itself, however, is beyond impeccable, and gives the purse a nice, weighty feel.
I'm guessing this is what a well-crafted bit of beadwork looks like; in my younger days, my great-aunt attempted to teach me how to bead such things by hand.
Suffice it to say, it wasn't my calling...
Wearing: H&M denim shirt; Canal St. 'Pashmina' scarf; Vintage YSL leather skirt; Moyna Singh clutch on loan from Gramercy & Co; Ate Logo leather pumps.
NB Images Copyright © 2011 Au Courant Studio, LLC, All Rights Reserved