Published on 08 November 2011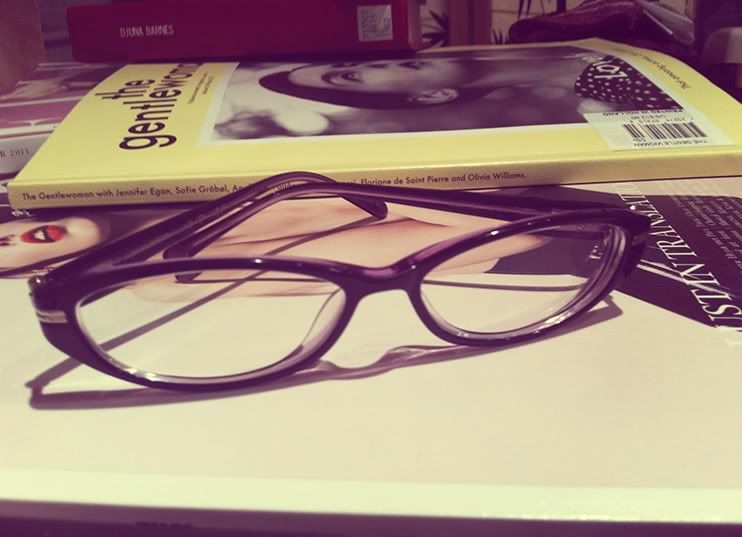 I've been a Glasses Girl for much longer than I'd like to admit.
But beyond an ill-advised, yet wildly loved pair of humongous granny spectacles I chose as my first eyeglasses - they were clear, pink-tinged goggles that magnified my eyes, tenfold - these are the only frames I genuinely enjoy wearing.
They were actually chosen by my hubby, the goodly Dr. Professor, who's been having a stroke of fashion genius these days; he essentially dressed me, from head-to-toe, in a most enchanting manner for a recent wedding.
Whilst I was in my usual spur-of-the-moment outfit panic, the man saunters to my wardrobe and nonchalantly says, "Why don't you just wear this, this, and those funny shoes? Oh, and wear the old-lady hat, too."
Somehow, it worked out perfectly.
Just like his nonchalant choice of these Lulu Guinness demi cat-eye frames, which are working perfectly, as well...
PS: If you're ever in need of a sound book to lay out contemporary philosophy, epistemology and the like, read Appiah's Thinking it Through.
I'm clinging to that 'ish like a life raft, right now...
NB Images copyright © 2011 Au Courant Studio, LLC, All Rights Reserved