Published on 29 November 2011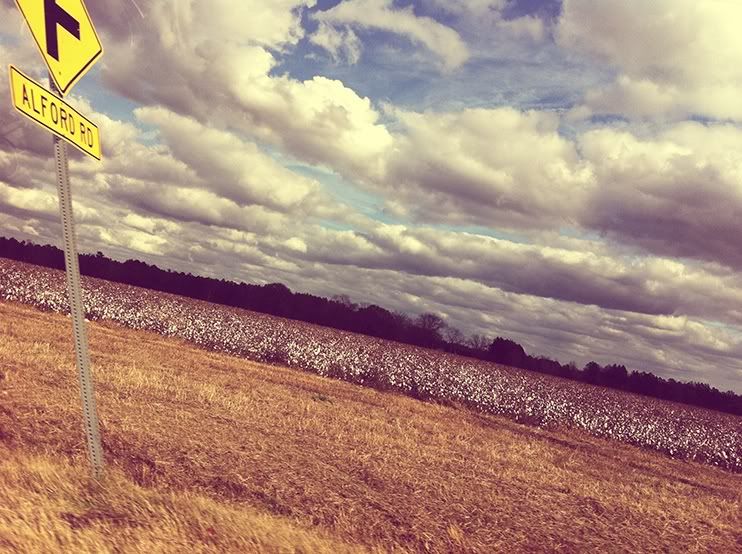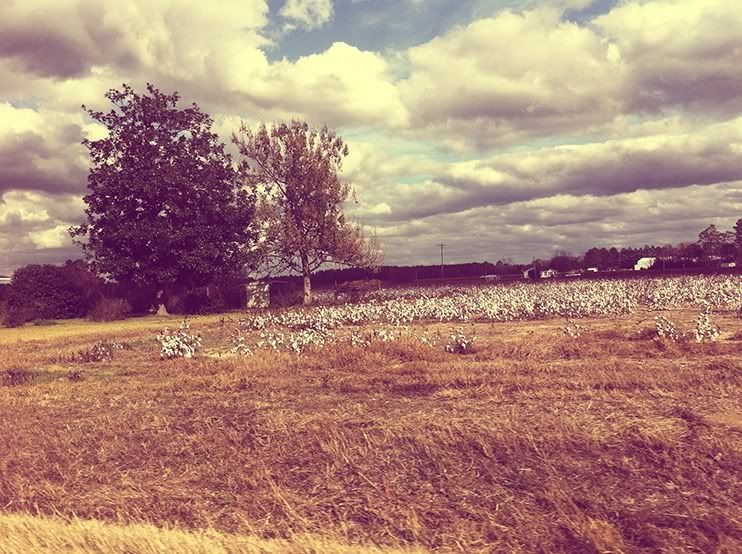 I've only gotten into the Thanksgiving holiday since moving to the US a few years ago. And since the majority of my family is not American, the only way I can actually feel 'the spirit' is by crashing with friends and surrogate family members up here.
Thus, the holiday weekend found me road-tripping for hours through the US south, en route to Orlando in search of juicy turkey, pecan pie and all the stuffing I could reasonably consume.
Along the way, I drove past quite a few interesting/bizarre/intriguing things, such as the numerous 'boiled nut' shacks, abandoned and weed-ridden stylos that looked like alien phallic symbols, impeccably maintained southern plantation great-houses...
And acres upon acres of cotton fields.
Which was downright eerie to see, given its location, the history of the place, and the sheer enormity of the fields; cotton balls literally dotted the horizon for miles.
Yet, the landscape had an unexpected and rough-hewn beauty to it.
Perhaps I'm romanticizing things a bit, but a few stretches did seem rather enchanting. Almost like an earthy gown from Rodarte's fall 2011 collection...
NB Images copyright © 2011 Au Courant Studio, LLC, All Rights Reserved