Published on 17 December 2011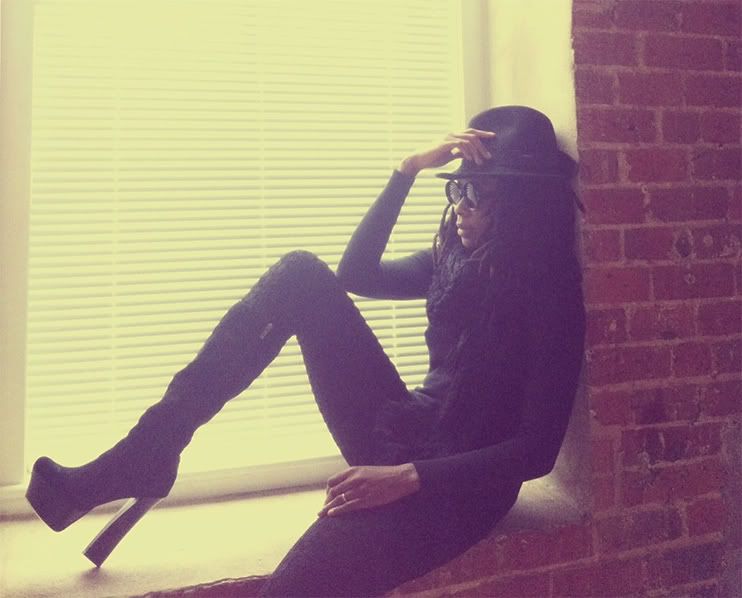 Do people actually dress up for the winter? I don't. Unless you call 'bag-lady-on-a-market-run' dressing up.
Around this time of year, I simply reach for something from my never-ending rack of heather grey clothing, or dig around in my all black drawer.
Once it's warm, clean, and matches, right?
Wearing: Hubbie's Fedora + Knitted Scarf; Vintage round sunnies; JCrew sweater; H&M lace pants; Halston suede boots.
NB Images copyright © 2011 Au Courant Studio, LLC, All Rights Reserved