Published on 19 December 2011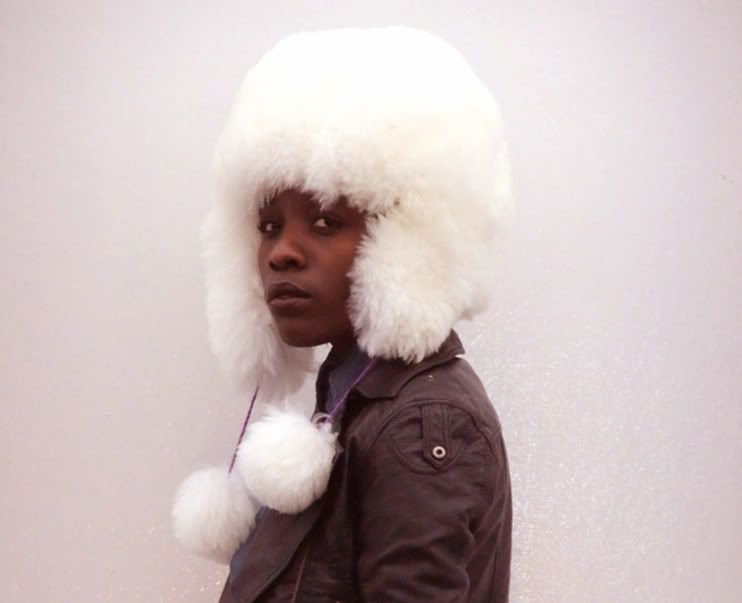 Marian Kihogo is one of those rare women who can throw together the most unexpected ensembles, and somehow, it works. ("Is that a chintz bedspread and a fur pillow? Perfect - those will work well for a winter cape and cossack hat!" is the sort of thing I imagine her saying).
The British-based Ghanian fashion blogger and stylist has crafted a formidable personal brand over the last two years, and it has been my absolute pleasure to make her acquaintance in the process.
We've never met in person, but the clickety-click wonders of the internet and social media has allowed for us to become great pals of a sort. Which, in and of itself, is a fabulous thing because it means that I can take inspiration from Marian's originality on a regular basis.
However, now that's she's celebrating her 2nd blogging anniversary, I'm wishing we were indeed fashion besties. That way I'd have yet another reason to make good on my invitation by hopping the pond for the festivities...
I think there's going to be a grand to-do tomorrow night at St. Martins Lane in London - there'll be drinks, dinner, lots of air-kisses, and what's shaping up to be a highly-desirable gift bag for invited guests to covet.
Alas, I won't be there to share in all the pomp-and-circumstance; I'm sure I'll be missing out on a whole lot of good times, too.
But I shan't let that prevent me from wishing Marian all the best for her big day tomorrow.
Congratulations, my dear - you deserve it!
NB Image courtesy Marian Kihogo