Published on 31 October 2011
---
ALL LINED UP & READY TO DUNK
---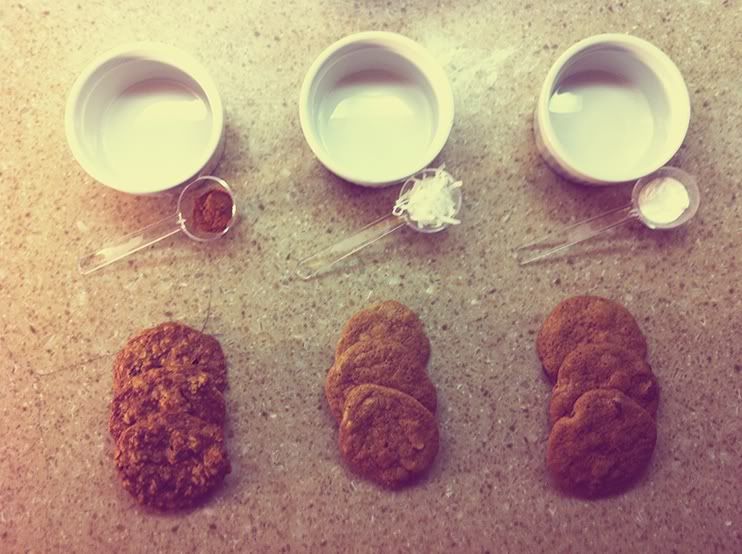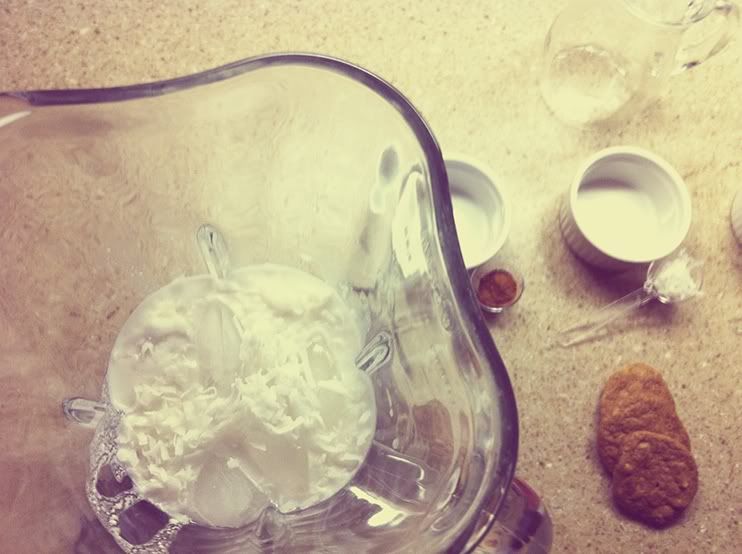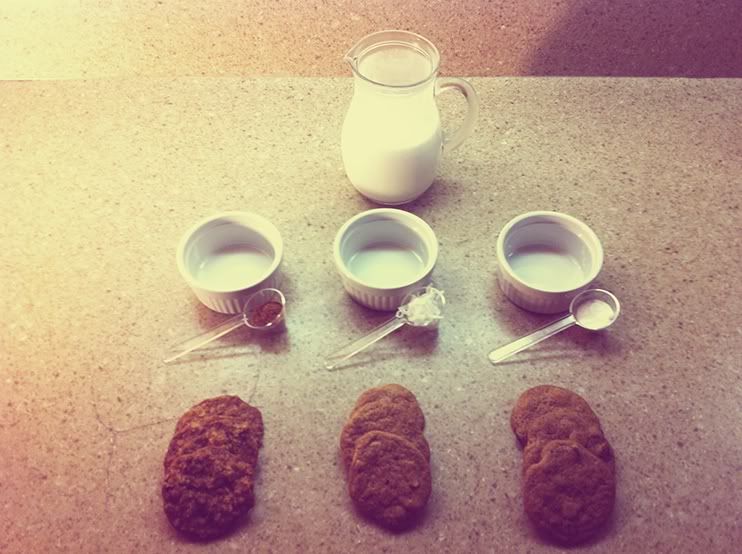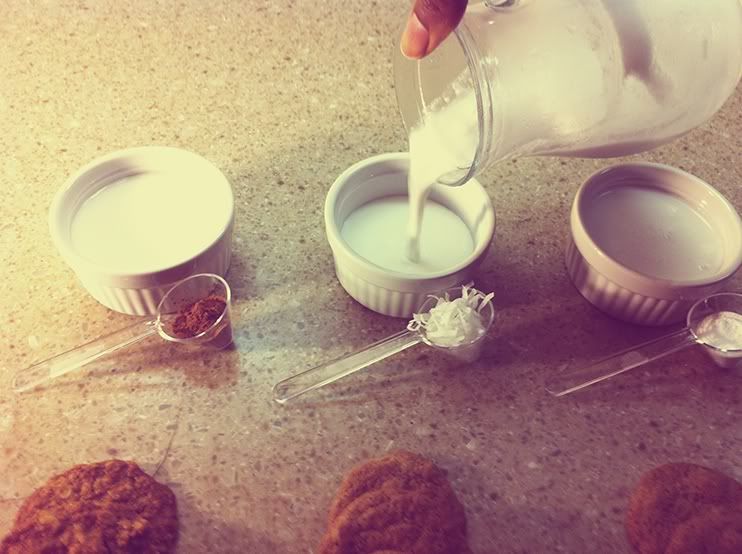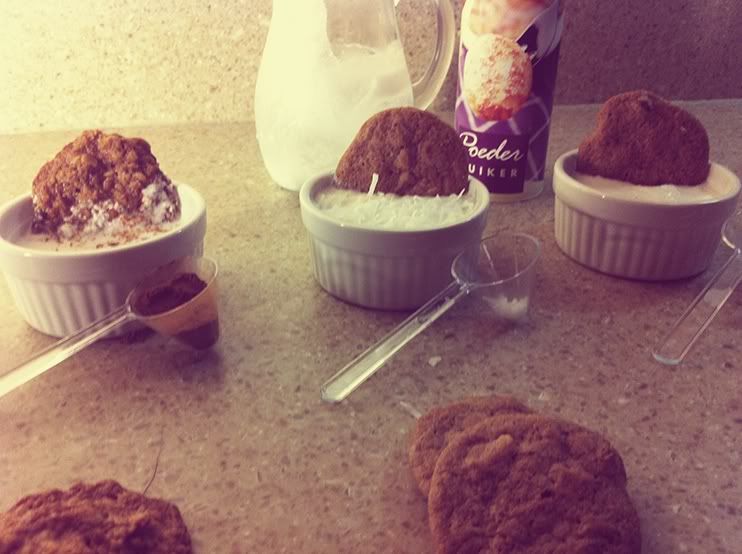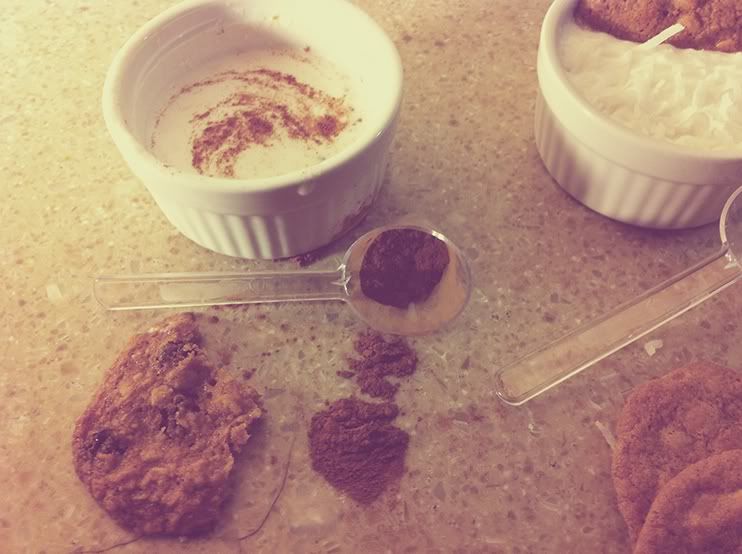 I don't believe in Santa. As a kid, I was not excited about the prospect of a strange, fat elderly man sneaking into my house during the wee hours of the morning. Besides, how was he going to get in, when houses in the West Indies don't have chimneys for him to shimmy down?
Thus, I never got involved in that nonsensical ritual of leaving Milk & Cookies for old St. Nick.
Just seemed like a waste of goodies, to me.
However, since moving to the US a few years ago and discovering the crispy maltiness baked into each batch of Tate's Bake Shop goodies, I've revisited the whole notion of snacking on Milk & Cookies. Maybe Santa was onto something, after all?
Tate's chocolate chip cookies are my absolute favourites; I tend to go through a full bag in one sitting, because they're that delicious.
But since sampling the other two variations from their assorted gift box, I've become thoroughly hooked on the white chocolate & macadamia nut blend. Followed closely by the chewy/crunchy oatmeal & raisin cookies, which I quickly grew to like despite the fact that I've always hated raisins.
Yes, I'm one of those curious people who loves wine and regular grapes, but shudders at the mere sight of a wrinkly raisin in my meal.
Anyhow, back to the cookies: Believe me when I say they're addictive; trying to shoot this post without gorging myself was absolute torture, I tell you.
Especially with the faintly coconut-y fragrance of the creamy milk concoction wafting all over the place, and mixing with the scent of each cookie...
I like to recreate my Grandmother's milk blend, which calls for fresh coconut milk blended with ice, coconut husk shavings, a smidgen of coconut jelly and water (from the larger, liquid-filled coconuts).
Growing up in a West Indian country where getting a large water nut was as simple as asking for one from the neighbour has spoilt me badly. Because I can't get over how difficult it is to find actual coconut jelly in the US. Even at the most rarefied of specialty stores.
So I always have a bit of organic coconut oil on hand to use as a substitute, in a pinch; I use Nutiva's whenever I can't make my own.
The trick with the milk is in grinding up the husk shavings to a point where they're not too small and grainy, or too big and bothersome. Sometimes I soak the shavings in the fridge with some coconut water, so the final milk blend is not extremely lumpy and the shavings are fairly soft to chew.
And to take away the kiddie feel of the whole thing, I always top my coconut milk with something lightly flavourful, like cinammon, dried coconut shavings or Poeder Suiker. Which is really just fancy powdered sugar from Amsterdam, procured via a sweet-toothed Dutch pal of mine.
Been saving some of that for a yummy poffertjes post...
In the meantime, shall we delight ourselves with as much Milk & Cookies as the stomach - and eyes - can handle?
---
[Coconut] Milk + Cookies
Tate's Bake Shop cookies (just get the assorted box to be safe!)
1/2 cup unsweetened coconut milk
1/2 cup coconut shavings
1 Tbsp coconut oil (in hardened form)
1/2 cup coconut water
1/2 cup ice cubes
A pinch of cinnamon, cococnut shavings and powdered sugar to sprinkle on top
[Instructions]
Blend all ingredients (excepting sprinkles + coconut water) together.
Depending on consistency you desire, slowly add less coconut water to the blender for a thick milk, or more, for a lighter mix.
After blending, chill the mix in the freezer for about 15-30 minutes, if you also desire a sorbet-like texture.
When you're ready for the mix, pour, sprinkle with your chosen topping, and enjoy with a cookie. Or three.
PS: Special thanks to Denielle + the sweet folks at Tate's Bake Shop!
NB Images copyright © 2011 Au Courant Studio, LLC, All Rights Reserved