Published on 29 March 2012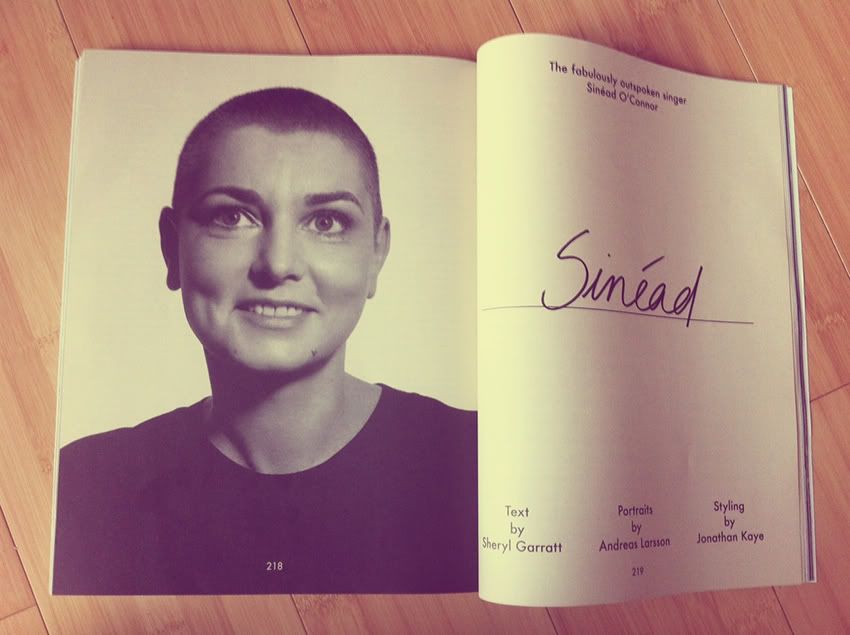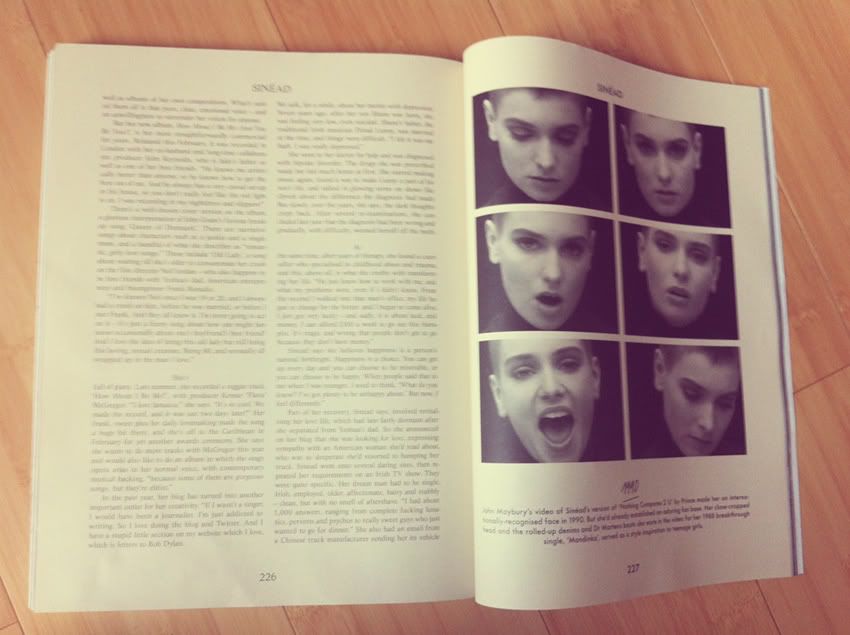 I cannot begin to tell you how much of a Sinead O'Connor fan I am. When she emerged in the 80s, I remember thinking that she had the coolest name I'd ever heard.
And that voice! So haunting and emotive...
Not to mention the angelic face and her self-baring persona - has there ever been a music video better than Nothing Compares to You?
O'Connor is featured in the latest issue of that lovely magazine, The Gentlewoman, and in the article, she says "whether you like me or not is beside the point... but I'm not fake. That's the one thing I can't be accused of".  
I have to agree with her on that; she's chosen to do some highly unconventional things, but each decision has always appeared to ring true to her personal ethos.
Which, above all, is quite admirable. 
What else is admirable about Sinead O'Connor? The fact that she has become even more beautiful as time passes...
NB Images shot from The Gentlewoman Magazine. Copyright © 2012 Au Courant Studio, LLC, Some Rights Reserved