Published on 07 March 2012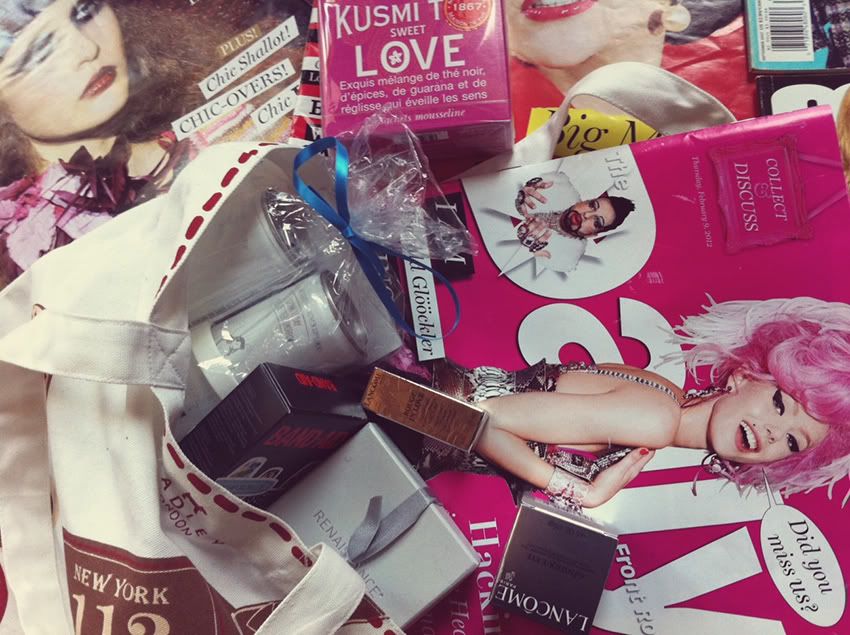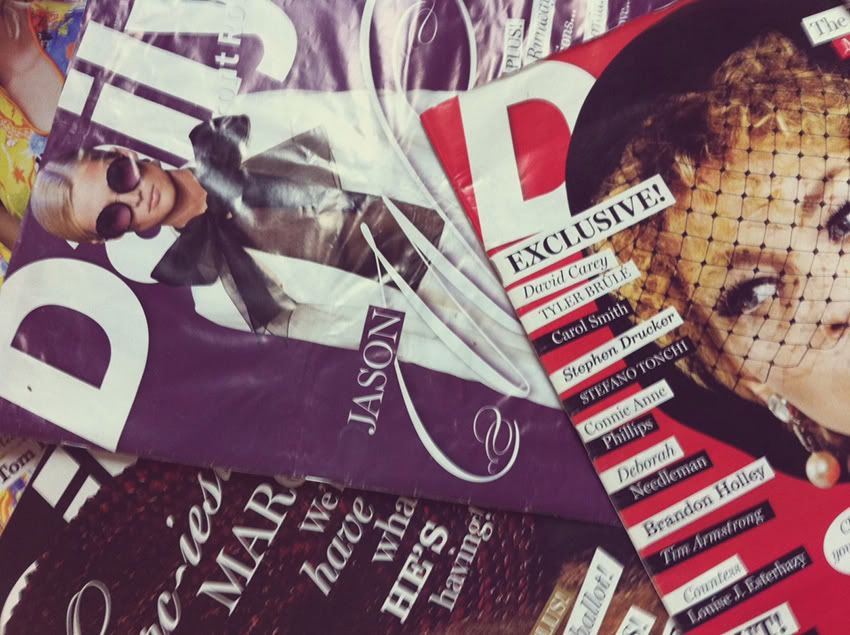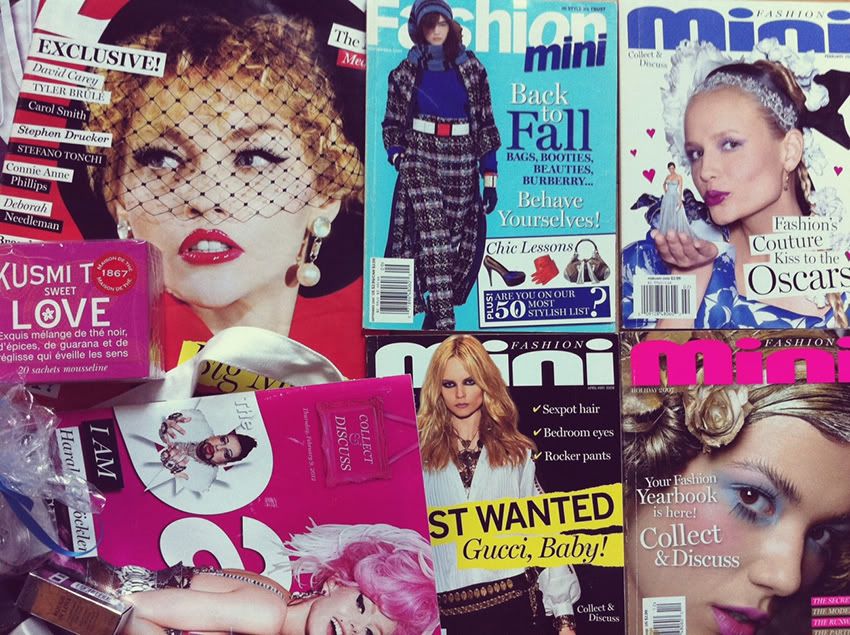 This is why it pays to play nice on Twitter, kiddos.
I was randomly checking out Au Courant's Twitter page and responding to tweets sometime ago, when I noticed The Daily Front Row's series of cheeky Q&A mentions. As it were, the resident fashion-week magazine was asking questions such as 'what was the name of the first designer perfume' for their #TriviaTuedsay tweet-up.
Non the wiser about the competition aspect of the Q&A, I promptly jumped in the fray, and a back-and-forth match ensued between The Daily, other followers, and Au Courant. 
And what do know?
Your's truly actually won a competition that I had no idea I was competing in. The prize was a sweet swag-bag filled with all sorts of little goodies such as L'ancome lippy, Cynthia Rowley band-aids, and an intriguing, post-hangover drink called Mercy. I'm actually quite curious about that one...
From the bottom of my heart, do allow me to thank you!
Of course, no swag-bag from a magazine would be complete without an actual issue of the publication. Thus, I also received another over-sized issue of the The Daily Front Row to add to my collection of past issues from fashion-weeks gone by. 
Which also got me to thinking about the smaller, Fashion Mini magazine they used to publish.
I've got quite a few issues of the travel-sized publication, which I used to buy from the newspaperman on the corner of my old street in the West Village. They were the most delightful things, chock-full of witticisms, designer quotes and photoshopped, fashion-y goodness available at three bucks a pop.
What ever happened to The Mini, guys?!
NB Images copyright © 2012 Au Courant Studio, LLC, All Rights Reserved