Published on 25 February 2012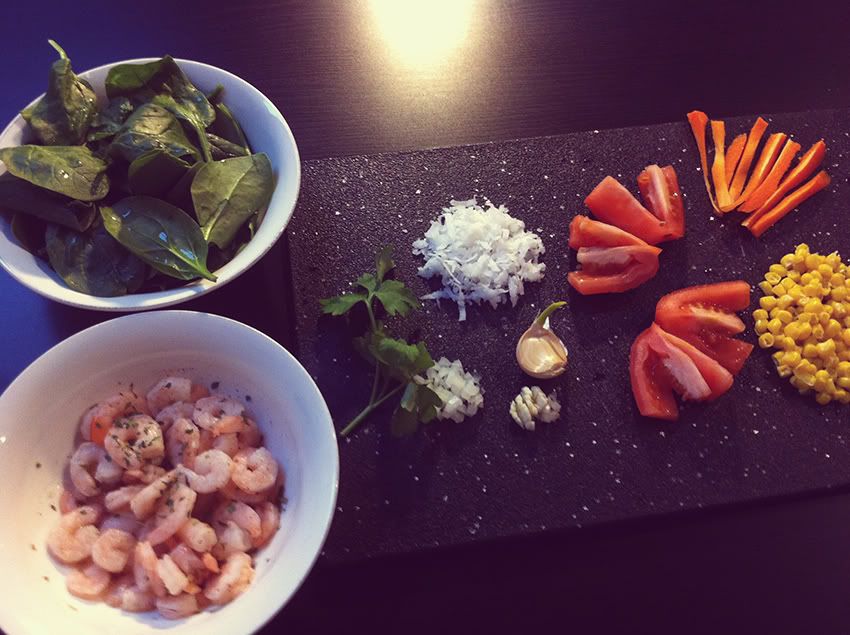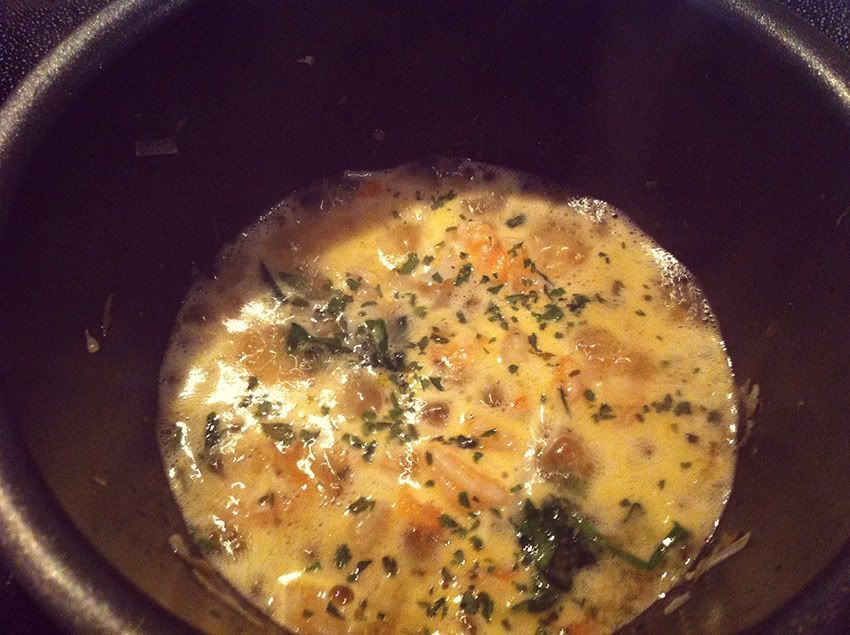 ---
PRESTO CHANGO...
---
On a Friday evening, who wants to cook an elaborate meal? Not I, surely. Hence why I often toss together a salad using whatever's in my fridge.
Sometimes the result can be quite paltry; think green-leaf lettuce with more green-leaf lettuce and a teeny piece of zabocah*. Other times, things can get rather fancy, with arugula, walnuts, baked Mahi-Mahi... 
And then there are days like today, when the toss lands somewhere in between the two extremes.
This evening's sauteed shrimp & baby spinach salad took all of 10 minutes to create and it disappeared in half the time. Here's to my version of fast food.
With OJ & sparkling mineral water on the side, of course...
*Zabocah is essentially 'Avocado' in Trinidadian Parlance.
NB Images copyright © 2012 Au Courant Studio, LLC, All Rights Reserved