Published on 06 February 2012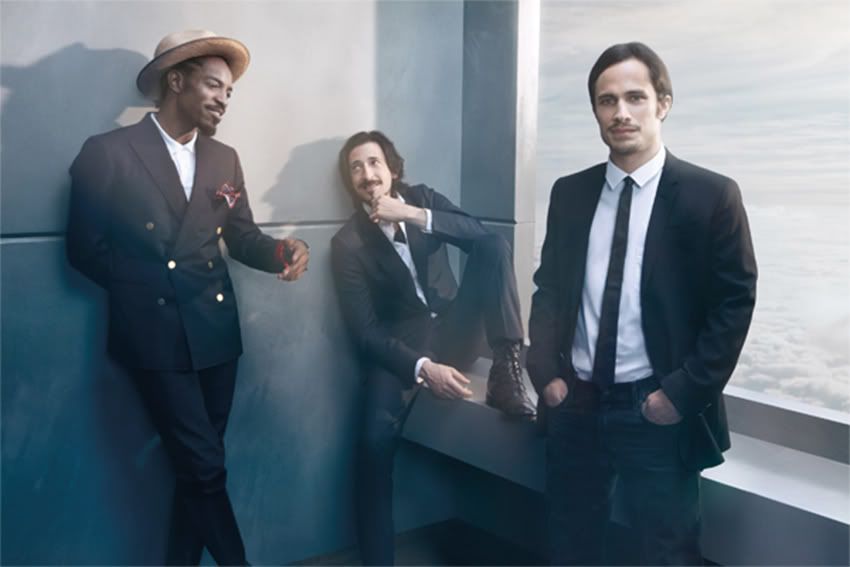 I watched the Superbowl yesterday. Or more precisely, I scanned the Superbowl and those pesky ads, as I waited impatiently for Madonna's halftime show; I'm a football fan of the Liverpool, Arsenal or Serie A variety, so I can only stand the halftime programs in American football.
I'll take Mertesacker over Brady and Manning, any day. 
But I digress - back to the Superbowl and those ads. Whilst some were fawning over Beckham's metro posing for H&M and others were fantasizing about Adriana Lima's spot, I mentally replayed the dapper, drool-worthy Gillette 'Masters of Style' commercial that featured Andre 3000, Gael Garcia Bernal and Adrien Brody. 
Truth be told, it's only after I watched it again on YouTube a few minutes ago that I even noticed the Fusion ProGlide shaver bit. Can you blame me? Look at those men - these are manly men, all shaven up, well-dressed and ready to hit the town. Kudos to Gillette for doing something classy and sexy - I liked.  A whole lot.
Will attempt to sweet-talk my husband into buying that shaver & Brody's boots...
NB Image Courtesy Gillette