Published on 31 January 2012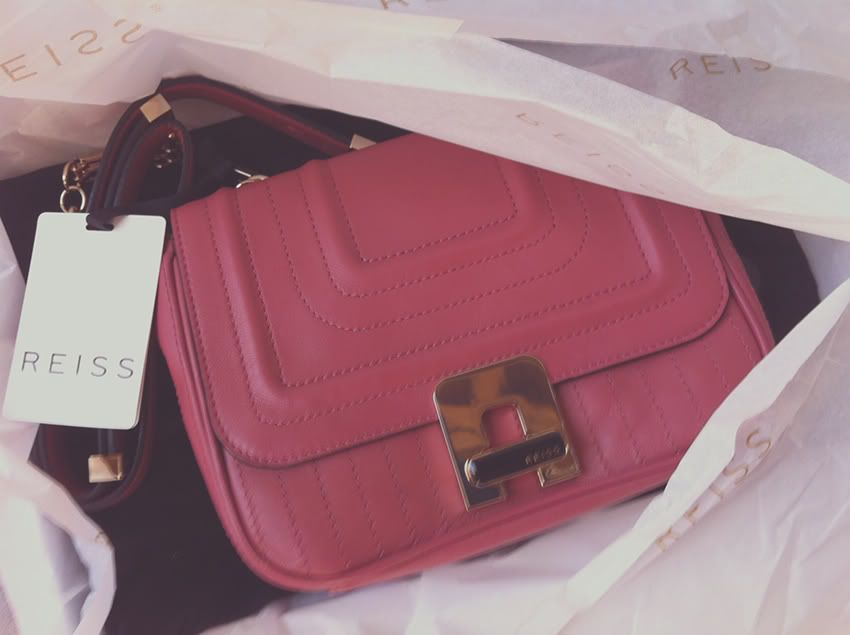 A good few weeks ago, REISS sent me this delightful handbag to present to the winner of our Christmas 2011 giveaway on Au Courant Daily.
You know how labels always tout their own accessory designs, saying things like, "oh, the leather's buttery soft, the hardware's all original, and it's impeccably made..." Then you swipe your credit card and buy the item on good faith, only to receive some bedraggled, cheapo mess of a handbag a few days later in the mail that'll rip and sag if you look at it too hard.
That's certainly not the case with the Kensington, which is - for the very least - a timely, supple update on a classic chain-handle quilted leather bag. I wish it were mine to keep, but alas, it's been long whisked off to the winner. 
Thank you so much, REISS!
NB Images copyright © 2012 Au Courant Studio, LLC, All Rights Reserved