Published on 27 January 2012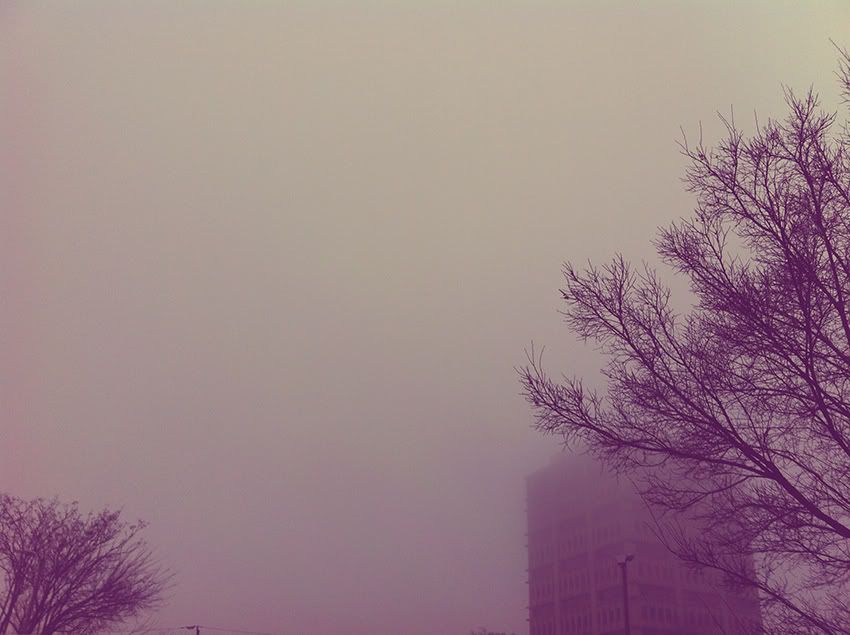 Talk about a sobering view! Ever since leaving my beloved West Indies and returning to the US, this is what I've woken up to each morning. Drab, drab, drab. 
Prior to my vacation, I did a good job of convincing myself that there's some raw, unexpected beauty swirling through the winter morning mists. Now I realize that I've been force-feeding myself a load of crock with a pot-spoon.
The only way grey days like this could work is if I'm transported to Victorian era London, and I'm living in some semi-ratty but thoroughly quaint walk-up in Hyde Park that I inherited from a deceased grandfather. Where my days are filled of evening strolls, spots of tea, and scholarly discussions with a soon-to-be literary giant. 
And that ain't happening right now, so here's to the fogs, and to getting my Alfred Stieglitz on.
NB Images copyright © 2012 Au Courant Studio, LLC, All Rights Reserved